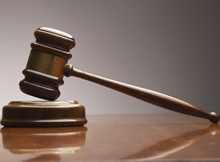 Welcome to the Superior Court of California, County of Merced Family Law Division.
Contact
Tel: (209) 725-4117
Fax: (209) 725-4118
Calendar Desk: (209) 725-4155
Address
2260 N Street
Merced, CA 95340
Office Hours
Please see the latest operational updates at this link.
Legal Advice
Please be aware the superior court is not authorized by law to give legal advice to private individuals. If you are seeking legal advice as to which forms should be filed, you need to contact a private attorney.
Family Law Child Custody Recommending Counselor
Family Court Services perform Child Custody Recommending Counseling (CCRC) which is a process where families work together with an experienced counselor toward the goal of reaching an agreement regarding a parenting plan for their children. Participation is completed in a telephone or video conference on a date scheduled by the Court.
For information on the Family Court Services process, click here. For Spanish, click here.
Before participating in a scheduled CCRC appointment, please watch this video: Orientation to Family Court Mediation and Child Custody Recommending Counseling
Complete the Confidential Information for Child Custody Recommending Counseling form , for Spanish, click here and mail it to the Merced Superior Court, Family Law Division at 627 W. 2stst Street, Merced, CA 95340 at least one (1) week before your scheduled appointment.
If you would like each party to meet with the Family Law Court Services (FCS) Child Custody Recommending Counselor separately and at separate times, please fill out the Request for Separate Child Custody Recommending Counseling form.
Case Searches
Fees
Please visit the Fees page for the current list of fees.
Payment Information
Over the Counter
Payments are accepted over the counter with cash, cashier's check, money order, or credit or debit card that have a Visa or MasterCard logo. In addition to payment of fees, a processing and convenience fee will be added to your credit card.
By Mail
The Court accepts money order and cashier's checks by mail.
Public Computer
The court provides a public computer in the Family Law office that can be used to browse the following sites:
Case lookup (Can only be accessed from the public computer)
A set of instructions are provided to assist you in using this service.
If you have your own device that supports wireless networking, you can bring it into the courthouse and connect to our Free Public Wi-Fi.